Lotto Winners 30 August 2016
Find The Perfect Destination For You
Where To Travel On Your Budget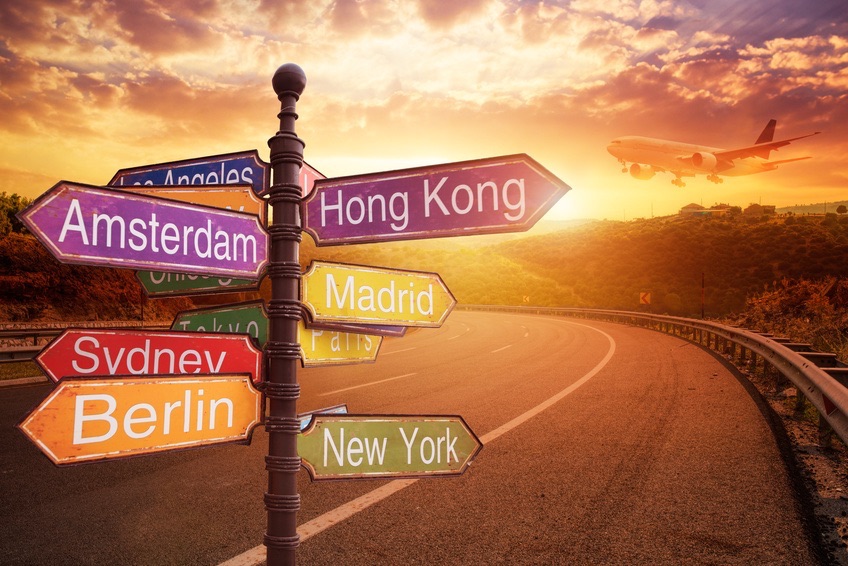 Budget Travel Destinations
Hanoi, Vietnam
Despite its rapid development over the last few decades, Vietnam has remained one of the most affordable places for Western visitors. Travellers who find themselves in cities such as Hanoi can rest up in a plush hotel room for as little as £20 a night. A hostel would cost less than a quarter of that.
That's not all; a steaming hot bowl of noodles will set you back around £1.50, while a bottle of beer is around 40p, compared to the £4-5 you would expect to spend in a major UK city.
Hanoi is a thriving metropolis with over 1000 years of culture to soak up, and is frequently voted amongst the top 10 cities in the world.
Goa, India
Goa is the richest state in India with the best quality of life – according to a national survey. One of the spiritual capitals of the country, it boasts amazing beaches, abundant wildlife and historic monuments.
Because of this, tourism is the major source of income in Goa, and the low costs of travel and living have made it a party capital for Western tourists.
While its reputation as a place for parties has pushed up the prices a little, you won't struggle to find a beer for under £1.50, and a luxurious beach bed to drink it in will set you back £1 an hour.
La Paz, Bolivia
Of all the countries in Latin America, Bolivia is known for being the most affordable. The backpackers index predicts that an adventurer can get by on as little as £20 a day, and experience the amazing things this country has to offer.
La Paz is one of the cheapest capital cities in the world, so if you're used to doing a double take when handed the bill in a London restaurant, this could be the place for you.
Few tourists venture to Bolivia without taking a trip to the awe inspiring Salar de Uyuni, the mirror-like salt flats which have been classed as a natural wonder of the world. Of course, to get there you'll have to endure Bolivian transport, but well, it's cheap!
Marrakech, Morocco
Packed with teaming souks, lush gardens and sprawling gardens Marrakech is one the country's most famous destinations.
Finding a bargain might take a little more effort than it would in the aforementioned cities, but if you play it smart you can get by on just over £20 a day.
Wily restaurant owners and barmen make a tidy sum by overcharging bemused tourists, so heading off the beaten track is the ideal way to experience the true city, without giving your wallet an unnecessary workout.
Luxury Travel Destinations
Zurich, Switzerland
With a dinner for two costing £100 on average (admittedly not a McDonalds) and a night in a hotel costing twice as much, if you're lucky, Zurich is one of the most expensive places to visit.
After all, this is a country that makes watches that sell for over £30,000 (how well can anything truly tell the time?), and boasts the second highest amount of millionaires per capita.
While not renowned for tourism – its more focused on being a financial centre – it does feature a range of parks, churches and museums, including the Zurich Museum of Art. If you like your Picasso's and Giacometti's then you're in luck, as it boasts the largest collection in the world.
Paris, France
The City of Light is also the city that will lighten your wallet, as the French capital is known for being a pricy destination.
While good food can be found with relative ease, as any eatery trying to foist bad food on Parisian's won't last long, accommodation can set you back.
The average hotel room costs over £200 per night, meaning anything more than a city break will invariably break the bank. However, when you're gazing up at the Eiffel Tower, or resting your eyes on the Seine, it won't matter.
New York, America
New York New York, the city that never sleeps. In a 24-hour city there is always something to do, and any visitor will want to see it all, unless you plan to sit in the hotel for a week.
As with any city, dining can be done on the cheap, or in splendour, but for those opting for a happy medium you could expect to pay around £170 a day. This includes transport costs, costs of entry to attractions and the obligatory bottle of water that tourists pick up every morning to fortify themselves for the day ahead.
Munich, Germany
You can almost split Munich tourists into two groups, those going to Oktoberfest and those not going to Oktoberfest: the world's biggest and most famous beer festival is the city's premier event, drawing in millions of revellers each year.
Anyone intending to join the beer soaked festivities will have to book months, often years, in advance, and will want to arrive armed with enough money to make the most of everything Oktoberfest has to offer.
For everyone else, Munich is still an expensive destination, even in the off-season. Bavaria itself is the most affluent region of Germany, and the general cost of living is much higher. Although even the fussiest traveller won't be able to resist a beer in one of the city's amazing beer gardens, where a litre costs around £5!
PowerBall Hits Half A Billion
No need to pinch yourself, it's not a dream, or a mirage, Lottoland's PowerBall jackpot really is over half a BILLION pounds!
With a mind blowing £514 million to be won, don't miss out on your chance of claiming this colossal jackpot. Click here to bet now!
---