Lotto Knowledge 19 February 2016
Lottoland Basics: Making Payments
An Overview Of Payment Methods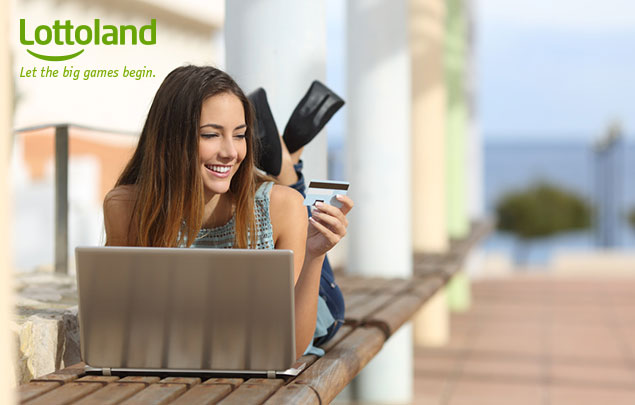 As more and more people are joining Lottoland (5 million and counting!) to chase our huge range of jackpots we're also seeing a huge upsurge in questions related to money and payments. So if you've just joined us here at Lottoland let's get you up and running ASAP to make sure you don't miss out!
Signing up is easy – just click on the Sign in or sign up link on the top right of the page, just above the green menu bar.
The next step, then, is to top up your account credit, so in this article we're going to give you a brief overview of the different deposit methods available to UK players.
Credit Card Payments
Lottoland UK accepts credit card payments from both Visa and MasterCard.
Note that these payments may incur charges. Such charges, if/when they do occur, always originate from the card issuer, not from Lottoland. Any queries related to such charges should therefore be directed to your issuer.
In the event of a transaction error please double-check, first of all, that you are using the correct name, as appears on the card, and that the proper details, numbers, etc., have been entered. If you have confirmed that your details are indeed correct, but the issue still persists, please contact Customer Service.
Prepaid Card Payments
Prepaid cards are a handy alternative to credit cards. At Lottoland UK we accept PaysafeCard, an excellent way to pay online that's swift, secure and easy to use. PaySafeCards are available at thousands of locations throughout the UK. Get a card of a specific value in-store then use it to pay online. [Visit PaySafeCard]
Online Payment Methods
Skrill: Skrill (formerly known as Moneybookers) is one of the world's most popular online payment methods, second only to Paypal. The British company has become a respected industry leader in online payments offering swift and hassle-free online transactions. It was acquired by the Paysafe Group in 2015. [Visit Skrill]
Neteller: Also based in Britain, Neteller is also one of the world's most popular online payment methods. Another subsidiary of the Paysafe Group, it is used in more than 200 countries and has proven particularly popular in the field of online gaming. [Visit Neteller]
Bank Transfer Payments
If desired you can also deposit money by bank transfer, by sending funds to our bank account directly. Be advised that this method will likely take longer than the other methods mentioned above. For full details please see our payment methods help page where you will find full details of our bank and how to make the payment.
---