knowledge 16 February 2016
A World Of Amazing Lottos To Bet On
The 10 Best Lotteries You've Never Heard Of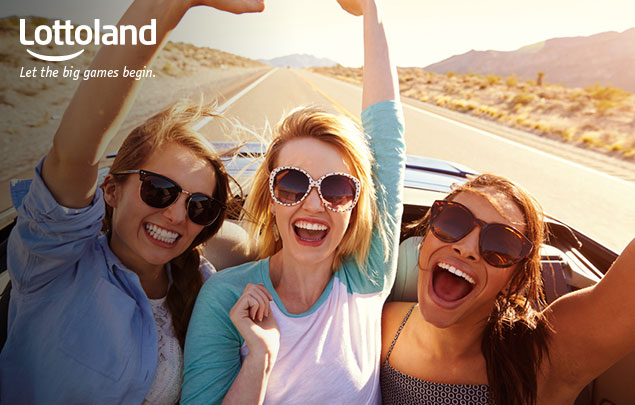 We're not called Lottoland for nothing. t's because we've got a whole lotta lotteries!
So many lotteries, in fact, that it can often feel overwhelming for new players. Generally our instinct is to stick with what we know – which is why our most popular games remain EuroMillions and Irish Lotto.
Though if you're only sticking to these two, great lotteries though they are, you're missing out on a world of other fantastic lotteries each with their own unique perks and benefits.
For some it's enormous jackpots, for others it's amazing odds or incredibly competitive pricing – and for many more it's a combination of all of the above.
1. MegaMillions
Most of our players never heard of PowerBall until last month, when its jackpot broke all records by topping £1 billion (and, thanks to unprecedented demand, temporarily broke our servers too).
Before that, however, the top position on the jackpot belonged to MegaMillions. Like PowerBall it's an American lottery, and like PowerBall it regularly sees jackpots that exceed half a billion dollars.
In a word? Jackpots! It may not hold the top spot anymore, but it still holds the second and third place. So if you're all about the big jackpots this is definitely one to keep an eye on!
2. Polish Mini Lotto
On the other end of the spectrum we have the Polish Mini Lotto. This game has Lottoland's lowest lotto jackpots, but it also has the lowest price and the best odds of winning .
Jackpots are comparatively low but then so are the odds. While most lotteries have odds measured in tens if not hundreds of millions your odds of hitting the Mini Lotto jackpot are just 850,668:1. It won't make you a millionaire – but would you argue with winning 50 grand for just 25p per bet?
3. Polish Lotto
So you like nice odds and low prices but still have your heart set on winning millions? Then Poland has you covered once again. The Polish Lotto is growing popularity here at Lottoland, as word of mouth begins to spread.
With low odds and a great price the Polish Lotto is tough to beat – your best chance to become a millionaire for 75p!
4. EuroJackpot
The biggest European lottery you've never heard of! It may not be a household name here, like its rival EuroMillions, but this trans-European lottery is still hugely popular. It's played primarily in Germany, Scandinavia and Eastern Europe every Friday.
It's Friday afternoon, you're on lunchbreak. This is usually when you used to go to the shop to buy your EuroMillions ticket, but, following a big win on Tuesday, the jackpot isn't too hot. This is the time to check EuroJackpot – it, too, offers multimillion jackpots, for the same price – but at lower odds! Plus, you can bet on the outcome right here at Lottoland.
5. Oz Saturday Lotto
Famous throughout Australia but virtually unheard of here in the UK – a situation we'd very much like to remedy. As a 6/45 game the Saturday Lotto offers the same great odds the Irish Lotto used to, but for just £1.50 per line.
Multimillion jackpots at fantastic odds and a low price. There's also five other prize tiers with which to win. Be sure to also check out its sibling, the Monday/Wednesday Lotto, which offers the slightly lower jackpots but at the same great odds, and boast an ever lower price per bet!