27 September 2016
The Only Way Is Lottoland!
Former TOWIE Star Jess Wright Promotes Our EuroMillions Price Freeze
We got a little touch of glamour Essex style as one-time TOWIE star Jess Wright joined photographers to promote our EuroMillions price freeze.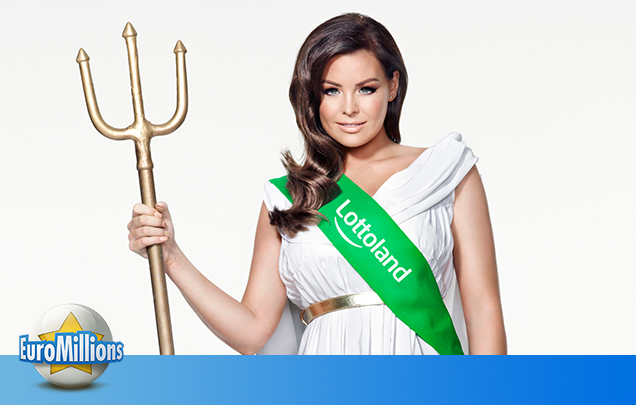 For the shoot, Jess dressed up as Britannia, who is synonymous with the 50 pence piece, to highlight how much UK players can save each time they bet on EuroMillions with Lottoland.co.uk.
The shoot took a full afternoon to complete and attracted a wide range of media, interested to find out what Jess was up to and keen to learn more about Lottoland.co.uk and the price freeze.
After the shoot was complete, Jess had a nice message for all our customers, saying "Good luck to all Lottoland players, I hope one of you wins the Jackpot!"
Behind The Scenes with Jess Wright
Catch Jess behind the scenes, filming with Lottoland.
Jess Wright BTS from Luke Tyrrell on Vimeo.
EuroMillions - Still only £2
We have frozen our EuroMillions prices at £2, following the announcement that UK players will now have to pay £2.50 for a ticket elsewhere.
There's big savings to be made betting on the draw with us. For instance, a player who normally buys 2 EuroMillions tickets for each draw would save £104 a week betting on it at Lottoland.co.uk instead.
What's more, our players can win all the same main game prizes. And, our players can now also take another chance to win with each EuroMillions line by selecting our Magic Million extra game for an additional price of just 50p.
This exciting game features a top prize of £1 million, and plenty more big cash prizes, too.
£109m Jackpot – Friday Sept 30th
Don't forget there's a massive £109 m jackpot to be won this Friday (Sept 30th) as well. So why pay more for your chance to win a fortune?
Get your shot at Friday's incredible jackpot for less at Lottoland.co.uk!