Lottery 02 November 2017
The Future of Lotto?
Virtual Reality Lotteries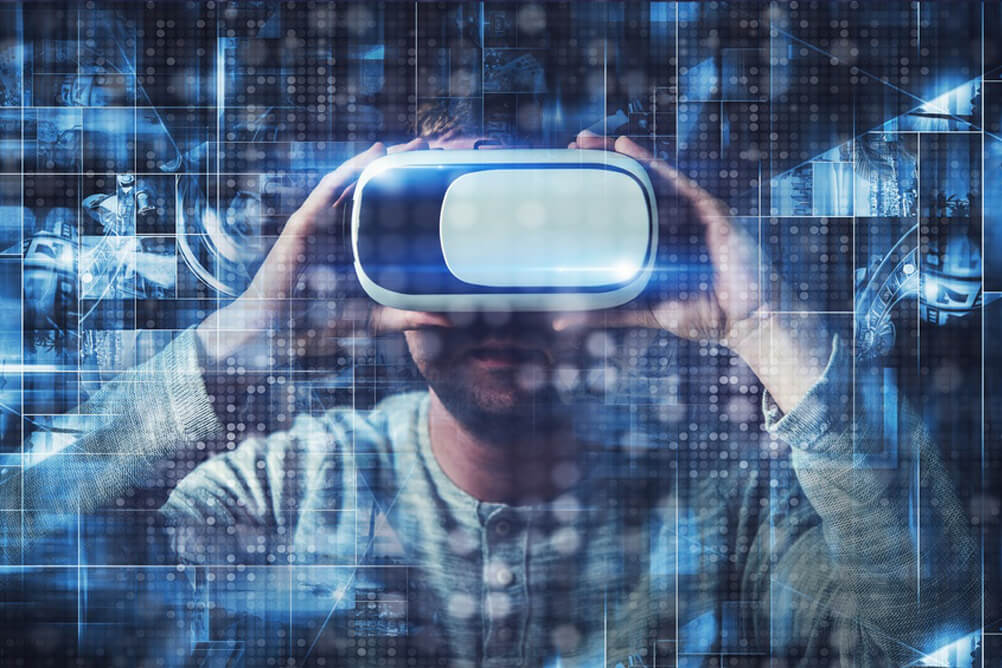 You could make a case to say that the origins of virtual reality date all the way back to the 'stereoscope', a nineteenth century device which introduced the world to an early form of 3D. However, the latest wave of virtual reality technology tech came into being as recently as 2010, when the first prototype of the Oculus Rift was created. Today there are almost 250 companies which are developing VR-related products. Some of the biggest companies in the world – Facebook, Amazon, Microsoft and Samsung, to name a few – are racing to develop the best virtual reality devices. At the moment, much of the focus as to how VR can be best used has focused on video gaming, but of course there are a world of alternative potential uses, from military applications to tourism to estate agents.
But what about betting on the lottery online? How would virtual reality come into play there? We have a few suggestions…
Virtual Reality Lotteries
Here are our top 8 suggestions for how virtual reality and lotteries may combine in the years to come:
1. One way that virtual reality could change the lottery experience is by providing you with a virtual environment in which to place your bet. And no, it needn't require you to queue up at your local post office. Perhaps a virtual ticket is handed to you by a mythical creature on a distant planet, or carved into granite slabs.
2. Another possibility opened up by VR would be to allow the lottery to be integrated into other games. Perhaps as you wander the streets of a crime-ridden metropolis, you can stop off to buy a lotto ticket from a character within the game.
3. Even the way that lottery numbers are revealed could be transformed by the application of VR technology. Imagine a tropical sandy beach, where lottery balls rise up out of the sea before floating like giant balloons against the horizon! The only limitations would be the imagination of the designers.
4. If realism is your thing, then why not go and virtually 'attend' the actual live lottery draw? You could be there in person as the numbers are revealed, no matter where the physical draw is actually taking place.
5. Or how about turning the lotto draw into a social experience? Get a few friends together and watch the draw together, no matter where in the world you are.
6. Speaking of which, how about being able to take a whistle-stop tour of the country where the lottery is held? Lottoland offers betting on lotteries from as far afield as Italy, Brazil, Hong Kong, and Australia. VR could let you fly above the Sydney Opera House or enjoy the spectacle of the carnaval in Rio.
7. If you are fortunate enough to get a small win after the winning numbers are announced, perhaps this could be greeted by cascading coins falling from the sky. Larger wins – even jackpots – could be heralded by fountains of gold, fireworks, rainbows or maybe stars shooting across the night sky!
8. One way that virtual reality is already being used is as a means to prepare lottery winners for what their new life will be like. Loto-Quebec in Canada lets winners use VR tech to experience the type of questions and suggestions they may get from friends, family and co-workers, so as to be prepared for the real thing.
Completing the Virtual Bucket List
The Swedish national lottery has come up with an entertaining way to use the latest virtual reality tech. They created an environment which allowed volunteers to experience incredible 'bucket list' trips and adventures, all without leaving the studio. It's a way of achieving dreams that it would ordinarily take a lottery win to manage. See how the volunteers got on in the video below:
If you want to make winning a lottery-sized jackpot a non-virtual reality, then you are going to have to sign up with Lottoland to experience lottery betting on a global scale.
---