News & Updates 22 June 2018
Pick the Winning Team!
Celebrate the Festival of Football with Lottoland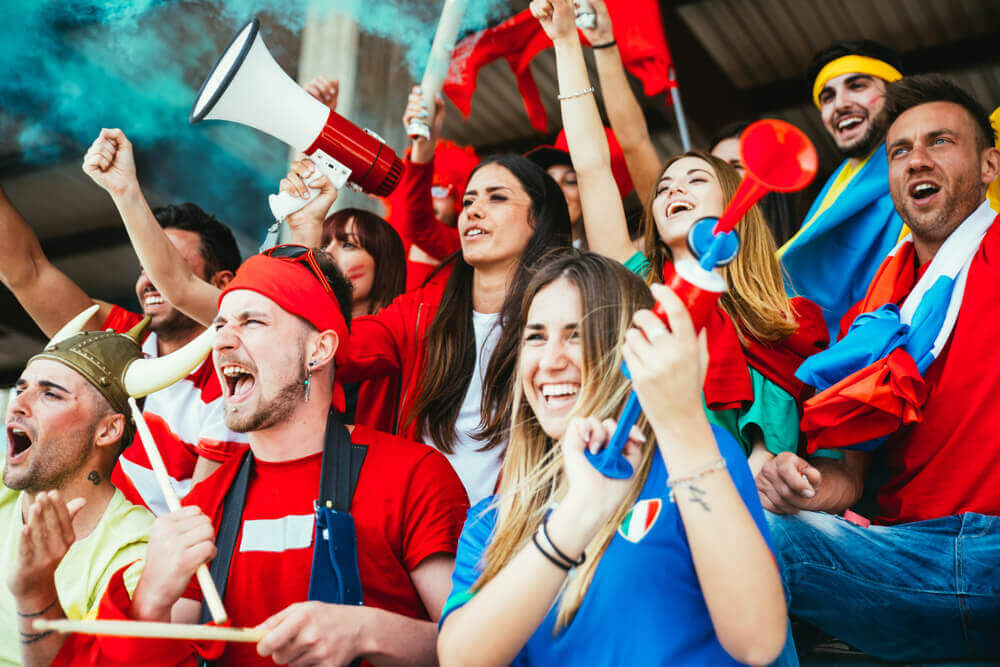 32 teams are starting this year at the footballing festival in Russia, divided into eight groups of four, and eventually there will be only one team standing. Since Germany lifted the Jules Rimet trophy four years ago in Brazil, a whole lot has happened. For example, here at Lottoland we now have almost as many international lotteries available as there are teams in the finals. From the classic EuroJackpot and the always popular Irish Lotto to the Spanish Christmas lottery El Gordo, which you can bet on at any time of year.
Win a Bonus from your Football Predictions
Now you have the opportunity to win even more with every single one of your bets on our lotteries. Under each lotto bet slip you will find a section with an upcoming match. You have the opportunity to demonstrate your expert football knowledge with one simple click and choose the winner of the game in question. Immediately after making your selection you can look forward to double tension.
First, of course, it's about who will be the winner of the game, but it's also about how much your team wins by - and you will be hoping that they come through with a big victory.
For example, imagine that you decide that England will win their next match and choose this option under the bet slip of your chosen lottery. After submitting your choice you select your lottery numbers as usual. Then it's game day. You will be hoping for an England win, and preferably win by a large margin since we'll credit you with 10% of your bet for every goal they win by.
So ideally you are hoping that your team will inflict a beating on the opposition similar to that 7-1 thrashing that Germany handed out to hosts Brazil in the 2014. If your team managed that feat you would earn a rebate worth 60% of your lottery bet, which is a pretty sweet deal.
Which Lotteries are Part of this Football Promotion?
The simple answer: any one which has regular draws. That means the Spanish Christmas lottery is out as there is only one draw per year. However, you can choose from lotteries like the popular Cash4Life, the KeNow 4-minute lottery or the EuroJackpot, where our Lottolander Christina recently became a record-breaker with her huge jackpot win.
In short: make lotto bets, predict the match winner and win!
Quick question for you: What do Lottoland and the WC have in common? Just as the latter brings together the best football teams in the world, our humble aspiration is to offer the best lotteries, jackpots and odds to lottery enthusiasts around the world. And here's a little bit of Lottoland/football trivia for you: check out our graphic to see how many of the competition finalists have found their home here in Lottoland with their own lottery.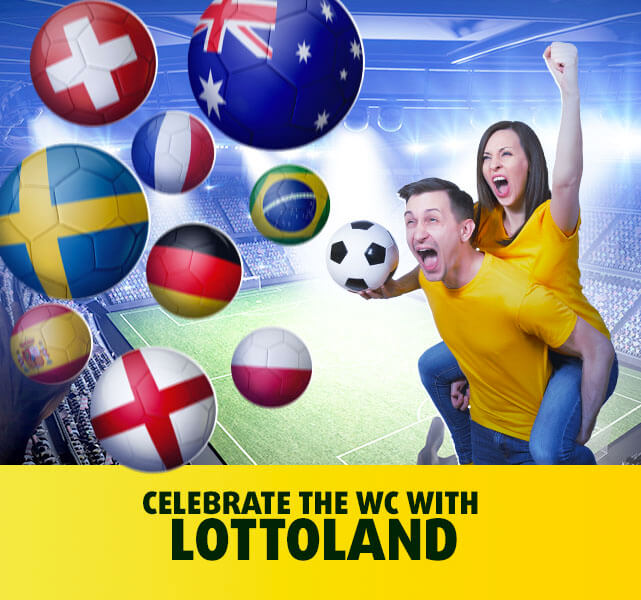 I'm sure that you already know which lotteries belong to which country. If not, just take a look at our lottery overview page. There you can also filter all the jackpots according to their current size or time of the next draw.
Where Should You Place Your Bets?
That is the big question! Just as with the lottery, anything can happen in football. We can't offer you any magic solutions on how to succeed at either lottery or football bets, except to check the odds and look for the best value. Besides that it is simply a case of trusting in your instincts to point you in the right direction.
The whole team from Lottoland hopes that you enjoy the action at the festival of football and the best of luck with your lotto selections!
---