News & Stories 20 November 2015
From The Heart-Warming To The Bizarre
Funny Lottery Ads From Around The World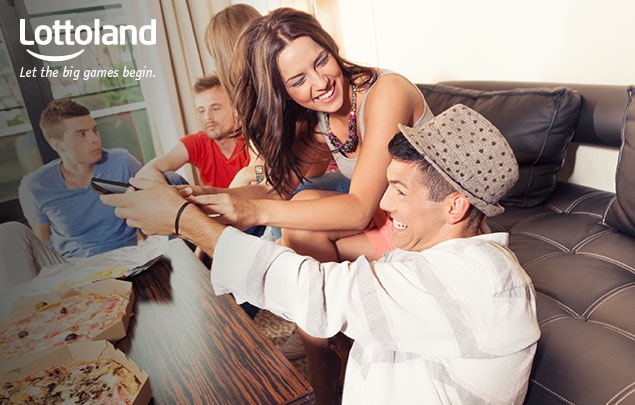 The Spanish Christmas Lottery, a.k.a. El Gordo, is the world's biggest lottery and is now available for UK players only at Lottoland by betting on the results online. In Spain it's a major event, on par with the Grand National, with around 90% of the entire population taking part.
There's also plenty of antipation surrounding the first screening of the new ad each year. Spain's Christmas Lottery ads always tugged at the heartstrings but this years' ad, about Justino, a lonely night watchman who works at a dummy factory, managed to top them all.
It's an animated tale, in the style of Dreamworks and Pixar, which went globally viral shortly after its release. A recent article in The Metro commented that the ad even manages to eclipse the Man on the Moon ad from John Lewis in the sentimentality stakes.
This opinion was shared by over 60% their readers, according to a web poll. (Should have kept the penguin if you ask me.)
So, have the Spanish really outdone the sultans of schmaltz? It certainly seems so! Watch the video below and see if you agree.
Lottery Craic
Touching it most certainly is, but it's also quite funny. Of course there's been lots of amusing ones in the UK over the years, too, but as this is a world tour, we're going to start next door instead with an ad for the Irish Lotto.
You mean swimwear models don't usually love hurling and guys with red hair? I've been lied to!
Funny American Lottery Ads
Heading westward we reach the shores of the new world, first stop, New York City, in this clever little ad for PowerBall.
Personally I'd go for the time machine and Terminator approach to Bieber removal but hey… Anyway, on to far more manly music…
Not everyone appreciates good music, of course, as this ad shows.
Australia
Heading down under now, we start with an ad from the 90s.
Then we have this ad for the Saturday Lotto (promoting one of their famous Superdraws) – it just doesn't get more Aussie than this!
You have to laugh...!
---