Lottery 03 October 2022
The Lotto Guide
How to Bet on the Irish Lottery Online from the UK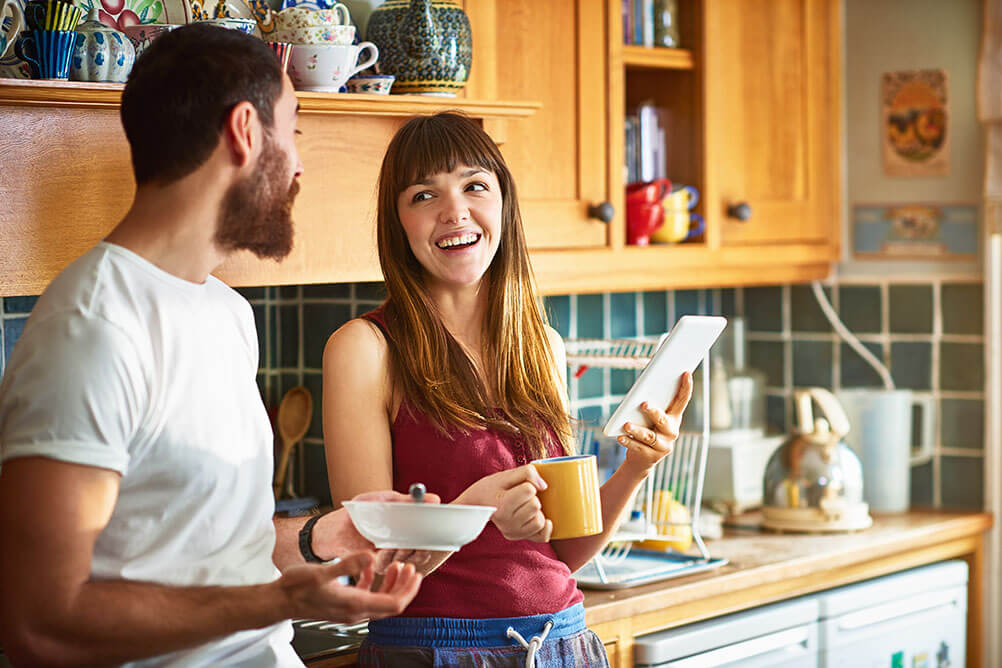 Running since 1988, the Lotto is still Ireland's most popular lottery game and remains a firm favourite at Lottoland with lotto fans from the UK as well. Maybe it's been a while since you've tried your luck at this lotto and need a refresher, or perhaps you've never bet on the Irish Lotto before in your life and you're wondering how it works.
Whichever description suits you best you'll find all the details you need here. Be sure to also check out our article on international lotto odds to find out how it compares to other international lotteries.
Table of contents:
Irish Lotto Jackpot
On January 15th 2022, the biggest Irish Lotto Jackpot was hit. The jackpot had been rolling over since early June, so the syndicate, won the prize of a whopping €19.06 million after purchasing a quick pick ticket at Laura's XL store in Castlebar. The Castlebar player has created history by becoming the largest Lotto jackpot winner in the history of the game in Ireland.
The winning numbers for Saturday 15th January 2022 were: 02, 09, 16, 30, 37, 40 and the bonus ball was 23.
Lottoland Winner
At Lottoland, we love to hear about our big winners and their amazing stories. Our biggest UK Irish Lotto winner to date is 50-year-old Mr Logan from the North East, who scooped over €5.5 million by betting on our always-popular lotto, the Irish Lotto.
When we spoke with Mr Logan, he said that he felt like he was 'living in a dream', but that he plans to spend some of his windfall on an upgrade to his car as well as sharing some of the money with his family. We're sure that Mr Logan's story will inspire other players to keep believing in the power of chance, and we wish him all the best for the future. Who knows, maybe one day he'll come back and tell us that he's won even more!
The winning numbers were 10,13, 23, 24, 25, 44 and the bonus ball was 12. Are you our next big winner?
Please note that Lottoland is not a lottery operator and you are not buying a ticket with an applicable lottery. You must be 18 years of age or older to register and bet. Please see the Terms and Conditions.
How to Bet on the Irish Lotto Online
The Irish Lotto rules are very simple: just pick six numbers from a range of 1 to 47 and if you manage to guess all six correctly you'll win the jackpot. It costs just £2 to enter the main draw, plus an additional £1 to enter the bonus Lotto Plus 1 and Lotto Plus 2 draws.
A bonus ball is also drawn which affects four of the eight available prize tiers. The draws are held every Wednesday and Saturday at 8 pm so you've got two chances per week to win. Finally, for just an extra pound, you can also enter the Lotto Plus 1 & 2 games giving you two extra chances to win big.
Here's our step-by-step guide on how to place a wager on the Irish Lotto online from Britain:
1. Log in to your Lottoland account.
2. Go to the Irish Lotto page.
3. Choose 6 numbers either manually or by random selection for £2.
4. Tick to enter the Lotto Plus 1 & 2 games for £1 extra, if you wish.
5. Click 'Submit' and fund your account (if required).
6. Your account will be automatically credited should you win any money.
How to Win the Irish Lotto
To win the Irish Lottery you need to match all of the winning numbers drawn. Consistency is key – the odds against winning a Lotto jackpot bet may be quite high, but the more times you enter the more chances you have to win. The Lotto gives you two chances to enter per week, which also has the advantage of creating large jackpots as they roll over quickly.
Of course, the best way to increase the possibility that your wins aren't shared comes from using quick picks. This way you get completely random numbers that are far less likely to be shared with anyone else.
This also has the added bonus of being much quicker and more convenient – just press the Quick+1 button and you're good to go!
One of the most popular features of the Irish Lotto is the two bonus games which you can add to your bet for just one pound. Entering the bonus Lotto Plus 1 and 2 games also increases your chances of winning – obviously the prize on offer is not as large as in the main game, but then a windfall of a few hundred thousand is not to be sneezed at either. Here's how those Lotto Plus prize tiers break down:
Irish Lotto +1
Prize Category
Winning Odds
Estimated Returns
6 Numbers
1 in 10,737,573
£900,000
5 Numbers plus Bonus
1 in 1,789,596
£4,500
5 Numbers
1 in 44,740
£450
4 Numbers plus Bonus
1 in 17,896
£45
4 Numbers
1 in 918
£18
3 Numbers plus Bonus
1 in 688
£9
3 Numbers
1 in 54
£2.70
2 Numbers plus Bonus
1 in 72
£1.80
Irish Lotto +2
Prize Category
Winning Odds
Estimated Returns
6 Numbers
1 in 10,737,573
£225,000
5 Numbers plus Bonus
1 in 1,789,596
£2,250
5 Numbers
1 in 44,740
£225
4 Numbers plus Bonus
1 in 17,896
£22
4 Numbers
1 in 918
£9
3 Numbers plus Bonus
1 in 688
£4.50
3 Numbers
1 in 54
£2.79
2 Numbers plus Bonus
1 in 72
£1.80
Irish Lotto: Extra Features with Lottoland
Now you know you can pick more than just six numbers, right?
Well, you can if you bet with Lottoland. We let you pick up to seven extra numbers in what's known as a "system bet". Basically, up to thirteen numbers can be picked and all those numbers are entered on your behalf, in multiple combinations – think of it like having a big stack of lottery tickets instead of just one. Of course, this means the option is more expensive, but it does give you a much better chance of winning a prize.
Plus don't forget Lottoland's Double Jackpot feature, allowing you to bet to try and win twice the amount of the current jackpot.
Now is the perfect moment to try out what you've learned – currently the Lotto jackpot is worth £6.2 million so why not try your luck today?
Place a Sidebet on the Irish Lotto
Want to have better odds than going for the jackpot? Lottoland Irish Lotto Sidebets let you bet like you would at the bookies on less numbers, whether draws are odd or even and many other options. Check out Irish Lotto Sidebets here to learn more!
Give it a try today and see how much you could win! Goodluck!
Updated: 03rd October 2022
---