Lotto Winners 10 May 2018
Brand New Lotto Betting Product!
Introducing Lotto Plus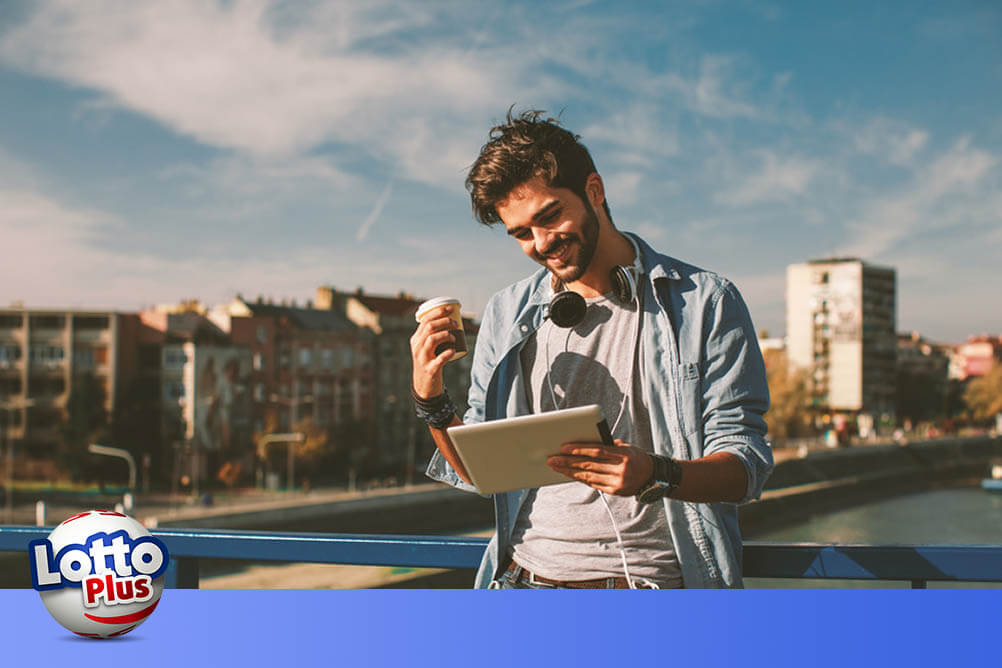 We are proud to be able to introduce you to Lotto Plus, the latest lotto betting product exclusive to Lottoland. This is a 6 from 59 game, just like the National Lottery Lotto – with the same chance of hitting the jackpot and the same draw days: Wednesday and Saturday evenings.
However, this is NOT the National Lottery Lotto; in fact, we like to think of it as an upgrade!
Lotto Plus vs National Lottery Lotto
Lotto Plus is going to offer you the chance to bet for a jackpot of whatever the National Lottery Lotto current jackpot is, plus £5 million! With the National Lottery Lotto averaging jackpots of £10 million last year, we expect to be offering £15 million jackpots regularly with Lotto Plus. What's more, the Lotto Plus draws will take place up to two hours later than the National Lottery Lotto, giving you extra time to get involved.
Remember, although the format is similar, Lotto Plus has no connection with the National Lottery Lotto, and you will not be betting on the National Lottery Lotto. Instead, Lotto Plus is based on the results of the Swiss Loto Express.
The following tables should help to demonstrate the key similarities and differences between the National Lottery Lotto and Lotto Plus. First off, let's take a look at what the new Lotto Plus has in common with the National Lottery Lotto:
Lotto Plus vs National Lottery Lotto: Similarities
National Lottery Lotto
Lotto Plus
Format
6 numbers from 1 - 59
6 numbers from 1 - 59
Draw Days
Wednesdays and Saturdays
Wednesdays and Saturdays
Odds of Jackpot Win
45M to 1
45M to 1
Now let's examine the important differences between the two:
Lotto Plus vs National Lottery Lotto: Differences
National Lottery Lotto
Lotto Plus
Jackpot Values
£10M avg in 2017
Always £5M more (avg £15M)
Draw Closing Time
7:30PM
9:25PM - up to 2 hrs later
Operating Company
Camelot
Lottoland
Draw Mechanism
Numbers drawn from National Lottery Lotto
Numbers drawn from Swiss Loto Express
Tickets or Lotto Bets
Lottery Ticket
Lotto Bet
Double Jackpot Option
No
Yes
Numbershield Option
No
Yes
Jackpot Hunt Option
No
Yes
Additional Millionaire Raffle
Yes
No
Charity Contribution
Yes
No
Discounts and Bonuses
No
Yes
In summary: you get to bet on a lotto betting product with exactly the same jackpot odds as the National Lottery Lotto, and exactly the same price per line bet, but with a jackpot that is £5 million higher every time! As the National Lottery Lotto can rise to a maximum of £25 million, that means that with Lotto Plus you could be betting to win a jackpot worth as much as £30 million.
How to Bet on Lotto Plus
Simply pick six numbers of your choice from 1 to 59 or select the QuickPick option (Quick+1) to choose your numbers randomly. Once your numbers have been selected just click "submit" to proceed to the checkout. You can bet on the outcome of this exciting draw for just £2. Match all six numbers from the draw which takes place at 9:40PM and you win the jackpot, which will always be £5 million greater than the current National Lottery Lotto jackpot.
When you bet with Lottoland you also have the opportunity to take advantage of our extra features. By selecting Double Jackpot you bet for twice the stated jackpot, and will pay £4 per line bet. When Number Shield is selected it means that your numbers are protected and you will never share a jackpot win. There is also the Jackpot Hunt feature, which will renew your bet automatically until the current jackpot is won.
Head over to our Lotto Plus page to try out this exciting new lotto for yourself.
Updated: May 2018
---