News & Updates 30 November 2018
Online Scratchcard Win!
Big Surprise for our Latest Millionaire Winner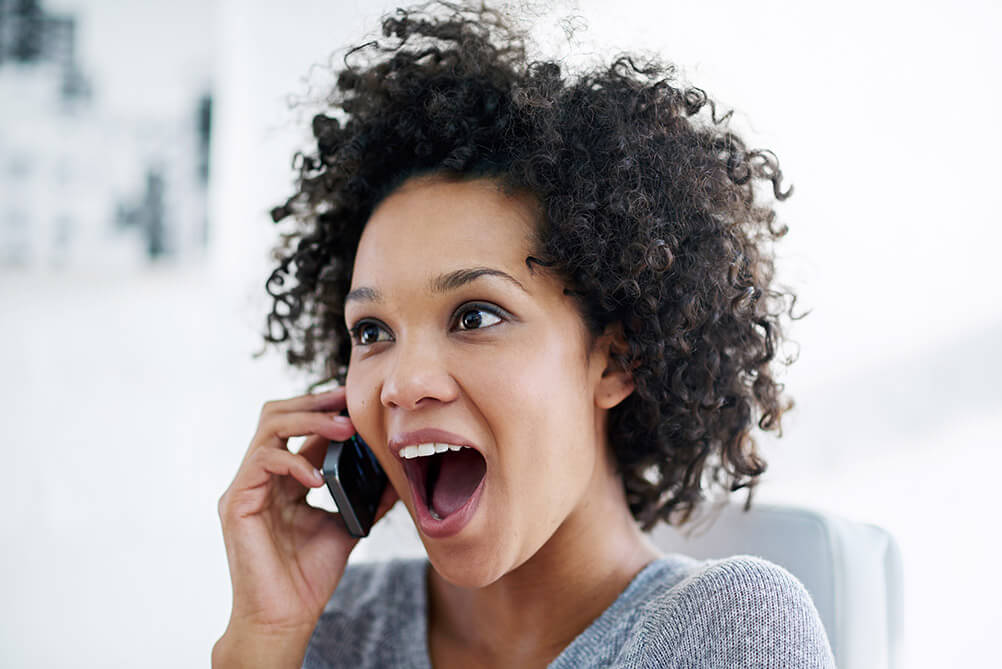 When a member of the Lottoland team called Mrs Fox from Scotland this week, she thought it was to organise the transfer of the funds for her £1000 win on the Classic Lotto online scratchcard.
It was only when she mentioned that a thousand pounds would help towards Christmas, that she was told that she had in fact scooped £1,000,000 on an online Lottoland scratchcard.
Mrs Fox, who wishes to remain anonymous, was lost for words when she was told that she had missed off a few zeros – and that she was actually a millionaire. She and her husband now plan to enjoy the life changing amount and buy a home in warmer climes.
Check out this video which is a recording of the phone call we made to Mrs Fox as it happened:
Mrs Fox explained: "I am a regular Lottoland player, playing once or twice a week. I usually bet on the overseas lotto draws – especially the big US ones, but I decided to have a go at a scratchcard for a change and that's when I won."
"When I saw that I had won £1,000, I was thrilled and my first thought was that it would be a great help with Christmas, but when I was told I had in fact won a million pounds, I couldn't believe it. I had a missed a few calls the day before and just thought they were organising the transfer, I didn't realise that I was a million-pound winner."
She added: "This is a life changing amount of money that is going to allow us to achieve our goal of buying a home overseas. I still can't believe it."
Nigel Birrell, CEO of Lottoland, said: "Stories like these are why we do the job we do. To hear Mrs Fox's totally incredulous voice on the phone is wonderful. It is a true shock for her and a win that will change her life forever.
Lottoland's online scratchcards operate in the same was as a traditional scratchcard in that they reveal winning numbers or symbols, and you are told instantly if you are a winner. In this case, Mrs Fox didn't notice the three extra noughts on the end of her winning figure – so she thought she'd won a handy £1,000 - rather than a life-changing £1million.
Mrs Fox joins a record winning Lottoland cohort of millionaires this year. In June this year, Christina from Germany scooped the biggest online gambling payout of all time, winning £79million on the EuroJackpot. That win is now in the Guinness World Records.
If you want to try your luck then head over to our online scratchcards page to see if you can join our list of big winners.
---