News & Updates 07 June 2019
His Family Still Don't Know!
Million Pound Keno Winner from Yorkshire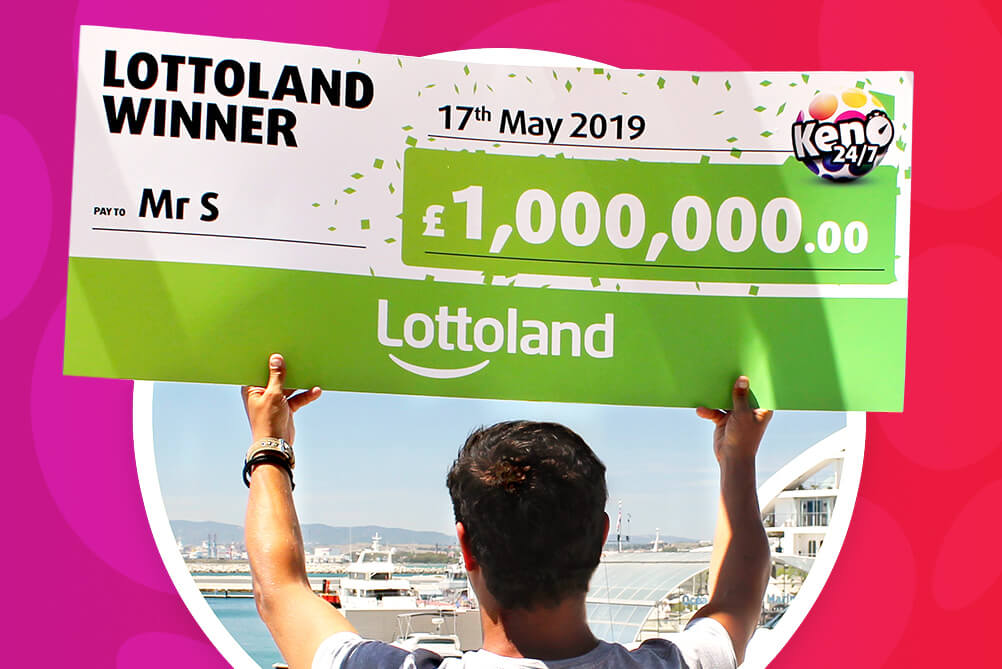 When a member of the Lottoland team called the Yorkshire resident, he told her that his family had no idea they were about to benefit from a cool million-pound win, as he hadn't told them yet.
Mr S is a regular with Lottoland and enjoys trying his luck on his favourite Keno 24/7 on the app regularly. He particularly enjoys the fact that there's never long to wait for a result, since draws take place every four minutes.
How Does Keno 24/7 Work?
The game of Keno has been around in one form or another for hundreds of years, but not everybody is familiar with the rules of this game. In fact, the rules of Keno are very simple, and this game is a close cousin to Bingo. Simply pick between 1 and 10 numbers from a pool of between 1 and 80. Ten numbers are randomly drawn and depending on how many matches you get you win a cash prize.
With Lottoland you place bets based on the official New York Keno (Quick Draw) and draws take place every four minutes. Keno 24/7 bets cost from as little as £1 and depending on how much you bet and how many numbers you choose, you could win as much as £10 million on every draw.
Mr S. placed a £1 bet on 10 numbers and when all 10 matched the numbers drawn he could start to celebrate his £1 million win!
UK Winner's Story
Having won a few smaller amounts on Keno 24/7 in the past, our Yorkshire winner was thrilled when he hit the jackpot and walked away with a whopping million pounds.
Mr S explained: "It was the early hours of the morning when I found out that I had won and I couldn't quite believe it. I struggled to get to sleep after that and can't wait to get home and tell my family."
When asked what he planned to do with his big win, Mr S said: "I have always had the desire to make everyone around me happy, so that goes for my family, friends and neighbours, so this amount of money will allow me to do that."
Another Lottoland Millionaire
"It is an incredible feeling to win this amount of money and I feel like I am constantly dreaming. I can't wait to see my family's reaction when I tell them what we have won. They are all going to be extremely happy."
Nigel Birrell, CEO of Lottoland, said: "We are thrilled to be making another UK millionaire through Lottoland. Only last year a lucky Scottish scratchcard player walked away with a million pounds, so to be making another one so soon is amazing.
"Mr S is a regular at Lottoland and has already had a few nice wins from our app on Keno 24/7, so we're thrilled that he's hit the jackpot this time."
"It would be great to be a fly on the wall when he breaks the news to his family that they are now millionaires and that he is planning on sharing his win with his nearest and dearest. What better way to spread happiness?"
Mr S joins a number of Lottoland millionaires and multi-millionaires in recent times. Mrs Fox from Scotland won a million on a scratchcard in November and in June last year, cleaner Christina scooped the biggest online gambling payout of all time, winning £79 million on EuroJackpot. That EuroJackpot win is now in the Guinness World Records as the biggest ever online gambling payout.
Try your luck at our Keno 24/7 page and perhaps you can join that ever-growing club of Lottoland millionaires!
---