Lotto Winners 08 March 2022
Steps to take if you hit the jackpot
What happens when you win the lottery with Lottoland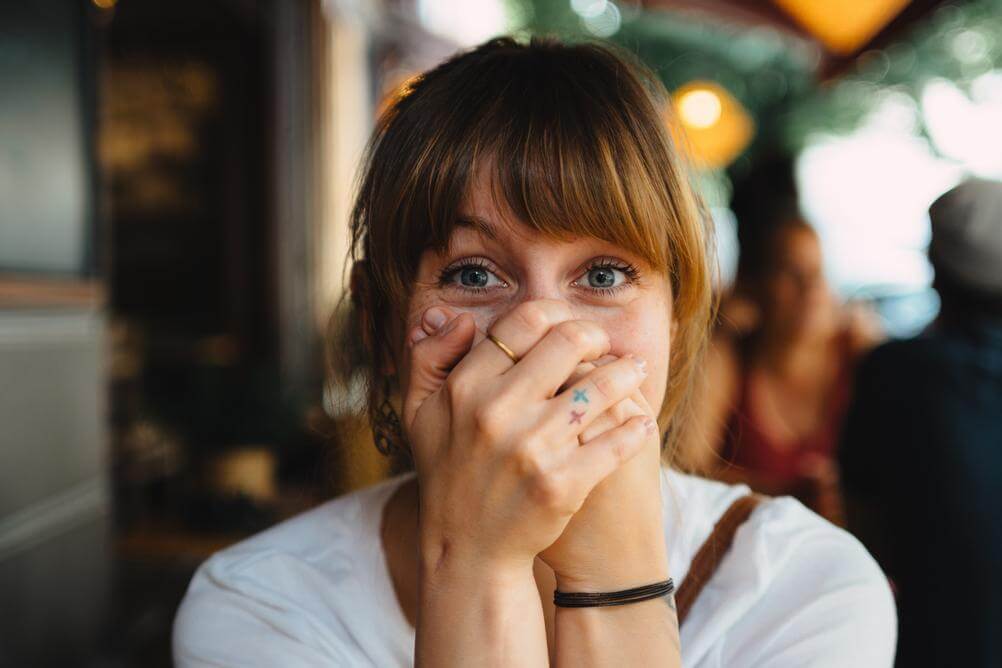 In this article, we are going to go through what happens when you win the lottery and the correct steps to take at each stage to protect and secure your winnings but also to ensure your wellbeing is protected too.
Table of contents:
A ROLLERCOASTER OF FEELINGS
The first thing you'll experience is an explosion of emotions including shock, joy but also fear and nerves due to the overwhelming sense of the new world you have woken up to of being a new found millionaire. The first thing you need to do is take a breath (or two) and decide whether you want to make your newfound wealth public knowledge.  
 If family members and friends become aware of your good fortune and wealth, you may find people suddenly appearing into your life and they will all be asking for the same thing – your sweet, sweet money. However, try to refrain from being over-generous or too charitable as this can be one of the fastest ways to lose the money you won for yourself!  
 I understand it is difficult to hide your new lifestyle from the people who know you best. However, it may be worth making up a 'cover story' if needs be and make sure to never share exact information of the amounts of money involved in your new luxury life.  
Luckily, there are professionals out there, including lottery winner advisors to guide you with the steps to take place after you win millions.
ARRANGEMENTS
Now that the emotions have passed, it's time to check and double-check to make sure you've got the numbers correct coming forward.
This is all done automatically at Lottoland so you do not have to worry at all! Smaller prizes will be credited to your account straight away, whereas for large prizes we'll contact you by phone to congratulate you and speak to you about your win and what arrangements are to be made. It couldn't be easier!
We will also discuss how you wish to claim your prize. At Lottoland we respect your right to privacy, so claiming your payments and other arrangements can be made as public or anonymous as you wish. We will work around your preferences.
That said we do like to invite all our large winners to celebrate with us, at an official ceremony. As a jackpot winner, you will also be congratulated, in person, by our VIP team.
You do not pay any taxes on your winnings in the UK because winnings from gambling are not taxable.
For most European lotteries like EuroJackpot, you will be paid the full amount as a lump sum as most European countries don't tax gambling winnings. The main exception to this European rule is the Spanish Xmas Lottery and El Gordo Primitiva where your winnings would be less 20% as gambling winnings are taxed in Spain, and you will receive the same amount that a Spanish winner would get after tax.
TAKE SOME TO THINK
Due to the unexpected way that you came into the cash, it is easy to think differently about the lump sum of money you won, compared to how you review and consider the money you have worked hard to earn throughout your life. 
 So, it is vital that you do not get carried away with the lavish lifestyle your new wealth affords you to have, but instead to really consider the situation and the amount of money and plan ahead. During this initial period, it can be a good idea to tuck away your money into an easy access savings account for a few months or so.   
TIME TO PLAN
Now it's time to make arrangements and plan your new future.
Most of us only think about how we would spend a windfall. However, we forget to think about or are not even aware that a windfall comes with a few logistical bumps. Issues such as taxes, financial long-term impacts and legal requirements must be taken into consideration.  
We recommend you do this first, before making any large announcements. And of course, after your big win, the first arrangements you might want to make are travel arrangements – nothing like a well-deserved holiday first, and a rest, so you can clear your head and make plans for your future all in your own good time.
When you win the lottery,  it can be tempting to spend an unexpected windfall on something extravagant such as that new mansion you have always dreamt of moving into or that sports car you have always eyed up. However, you need to think of the long-term, especially if you don't have a lot of savings for your future retirement. That's why we recommend putting aside some of that money into your pension pot.  
Luckily, Kara Gammell, an award-winning finance journalist, explained to us a few top tips on how to spend and invest £1 million.    
WRITE YOUR STORY
Now that you know all the ins and outs of what happens when you win the lottery, it's all in your hands. As you may have noticed already, we write a lot about lottery wins and global winners. We also feature regular stories about winners who win equally large prizes by betting on the results here at Lottoland.
So, It's now time to write your story - this is all about you! Check out our selection of international lotto's available and maybe your name will be appearing on future versions of our winner's list.
The first chapter begins by picking those lucky few numbers.
NEXT BIG WIN MIGHT BE YOURS!
Lottery top prize wins come when you least expect them and with so many lotto's available to bet on at Lottoland - including the very well loved Irish Lotto with similar jackpots to the UK National lottery but with even better odds - it won't be long before a new name makes our roll of honour.
Just a little reminder – to bet on the lottery with Lottoland you must be 18 or over and Lottoland is not affiliated with the official National Lottery. However, your chances and jackpot prizes remain the same, and you get to bet from the UK! A win-win situation!
Lottoland is here to make your lottery winning experience enjoyable, even through the logistical aspects of it all. But remember it's on you to think before spending! As exciting as the surprise can be, it is important to take control of the money and make a great plan to spend or invest your lottery winnings. Good luck!
---