news 27 December 2017
£100 Million Jackpot
Mega 2018: New Year's Eve's Biggest Jackpot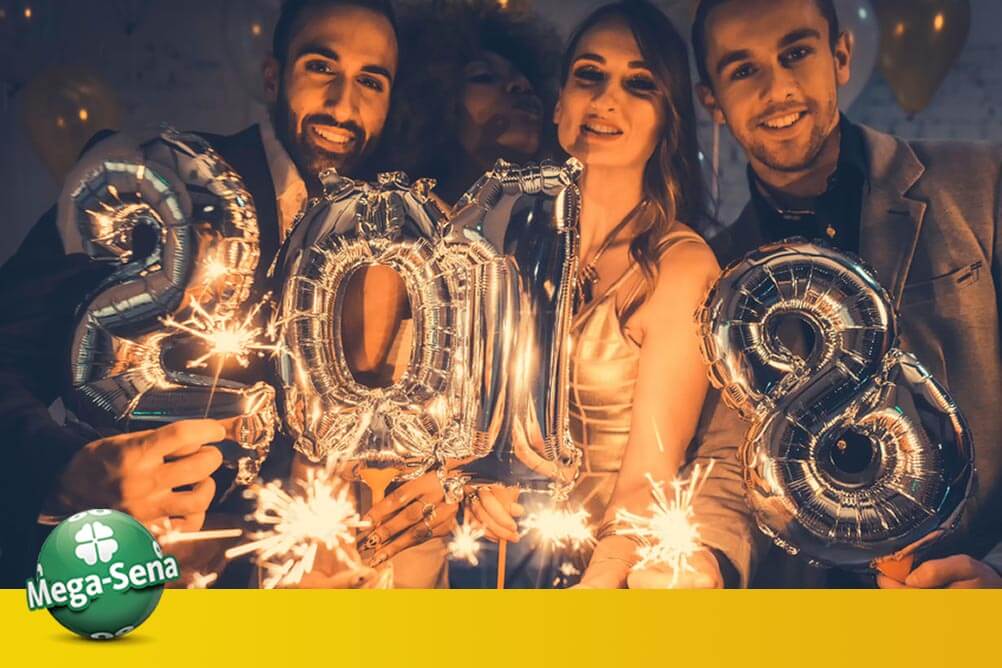 Based on Brazil's famous Mega Da Virada draw, we've created our very own set of prizes, complete with a massive £100 million jackpot. Drawing at 10pm on December 31st, you could be a multi-millionaire by the time the clock strikes midnight!
How To Bet On Mega 2018
Mega-Sena is Brazil's biggest lottery, but once a year we like to make it even bigger, by boosting it up to a special jackpot of £100 million! The Mega 2018 draw couldn't be easier to bet on, simply select six numbers between 1 and 60 and you're ready to go. Alternatively, you can let luck decide, and opt for a QuickPick – just click the "Quick +1" option on our Betslip page.
Each bet costs £5, giving you one shot at that exclusive £100 million prize.
What Can I Win?
Mega 2018 Odds of Winning
Prize Tiers
How to Win
Odds of Winning
1
Match all 6 numbers
1 in 50,063,860
2
Match 5 numbers
1 in 154,518
3
Match 4 numbers
1 in 2,332
How does Mega 2018 compare to some of our most popular jackpots?
Mega 2018 vs Other Lotteries
Lottery
Jackpot Odds
Prize Money
Mega 2018
1 in 50,063,860
£100 million
EuroMillions
1 in 139,838,160
£20 million*
El Gordo
1 in 100,000
£4 million*
El Niño
1 in 100,000
£2 million*
*approximate figure
With great odds and a huge potential prize, Mega 2018 is a great lotto to bet on this winter.
End 2017 With A Bang!
Add even more excitement to your New Year's Eve celebrations by taking part in this one-off event. It could be the party to end all parties!
Head over to our Mega 2018 page to start betting.
---