News & Stories 27 November 2019
£100 Million Jackpot
Mega 2020: New Year's Eve's Biggest Jackpot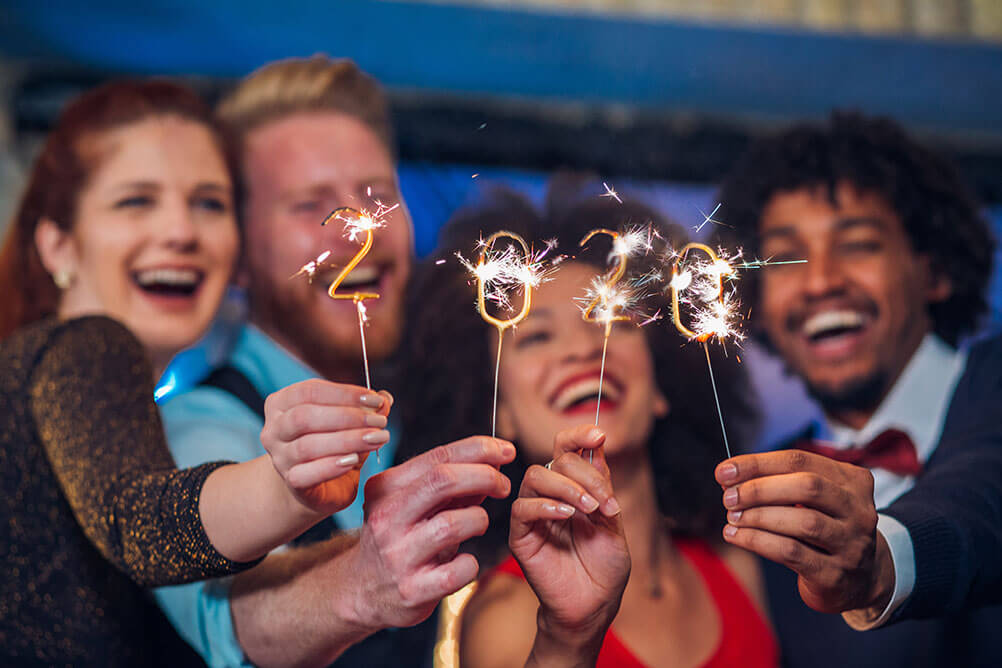 Based on Brazil's famous Mega Da Virada draw, we've created our very own set of prizes, complete with a massive £100 million jackpot. Drawing at 10pm on December 31st, you could be a multi-millionaire by the time the clock strikes midnight!
How To Bet On Mega 2020
Mega-Sena is Brazil's biggest lottery, but once a year we like to make it even bigger, by boosting it up to a special jackpot of £100 million! The Mega 2020 draw couldn't be easier to bet on, simply select six numbers between 1 and 60 and you're ready to go. Alternatively, you can let luck decide, and opt for a QuickPick – just click the "Quick +1" option on our Betslip page.
Each bet costs £5, giving you one shot at that exclusive £100 million prize.
What Can I Win?
The top prize of the Mega New Year's Eve Lottery is a massive £100 million - quite a way to start out the new year in style. However, you can win prizes by matching just four or five numbers. While matching all six numbers will earn you the jackpot, getting five numbers correct can be worth around £1,500. Pick just four out of six numbers correct and you will still take home a cash prize worth an estimated £50.
The tables below show the odds of winning the different prize categories when you place a bet on Mega 2020 as well as a comparison between the New Year's Eve Lottery and some other popular lotteries.
Mega 2020 Odds of Winning
Prize Tiers
How to Win
Odds of Winning
1
Match all 6 numbers
1 in 50,063,860
2
Match 5 numbers
1 in 154,518
3
Match 4 numbers
1 in 2,332
How does Mega 2020 compare to some of our most popular jackpots?
Mega 2020 vs Other Lotteries
Lottery
Jackpot Odds
Prize Money
Mega 2020
1 in 50,063,860
£100 million
MegaMillions
1 in 302,575,350
£50 million*
El Niño
M1 in 100,000
£2 million*
(*Note that these jackpots can vary over time.)
With great odds and a huge potential prize, Mega 2020 is a great lotto to bet on this winter.
End 2019 With A Bang!
Add even more excitement to your New Year's Eve celebrations by taking part in this one-off event. It could be the party to end all parties!
So don't miss out on this once-a-year opportunity and place your bet on Mega 2020 now!
Updated: November 2019
---